The Kavli Institute for Astronomy and Astrophysics at Peking University (KIAA, Beijing, China)
The building is located inside the scenic and tranquil Langrunyuan, a part of the Old Summer Palace which was the summer resort of the Empress Dowager Cixi. It houses several dozens of office rooms and is equipped with a modern conference hall of a hundred seats. The elegent structure is of the late empirial Qing Dynasty style, characterized by a big roof and columns in Chinese red.
Contacts:
Ms. Jingling Guan
Email: guanjingling@pku.edu.cn
Tel: +86-10-62759601
Conference fee:
Click here to Pay Registration Fee
Note:
1, Payment standard:
RMB 1500 Yuan (RMB 1000 Yuan for students, 0 Yuan for invited speakers and SOC)
Foreign currency will be transferred to Chinese RMB at the instant exchange rate.
2, This payment platform accepts Visa/Matercard/Chinese Debit Card/Ali Pay/ Wechat Pay.
If Chinese attendees would like to pay via business card(公务卡),please make sure to bind your Ali pay or Wechat pay account with your business card.
3, Only individual account is acceptable.
If you want to transfer via your affiliation's bank account, please transfer to the following account and send us the payment details (to guanjingling@pku.edu.cn):
1) Name of Bank: Industrial and Commercial Bank of China, Beijing Municipal Branch, Beijing, PRC
2) Address of Bank: Tianyin Mansion, No.2, Fuxingmen Street(S), Xicheng District, Beijing, PRC
3) Swift Code: ICBKCNBJBJM
4) Beneficiary: Peking University
5) Beneficiary's Account No.: 0200004509089131151
4, Attendees at PKU should pay via internal check. Please find Shuo Zhang for more details.
5, Payment deadline: August 8, 2019
ACCOMMODATION
1. The Lake View Hotel (博雅国际酒店)
Address: east-north to the campus
Tel: 86-10-82689999
Instruction to taxi driver
From the hotel to KIAA
2. WenJin International Hotel (北京文津国际酒店)
Address: Tsinghua Scientific & Technological Park, Tsinghua University South Gate, Haidian District, Beijing
Tel: 86-10-62525566
Instruction to taxi driver
From the hotel to PKU
3. FuramaXpress ZhongGuanCun -Beijing (富驿时尚商务连锁酒店(中关村))
Address: 68 North 4th Ring West Road (South of Haidian Bridge), Haidian District, Beijing.
Tel: 86-10-58986688
Instruction to taxi driver
From the hotel to PKU
Please find more options for accommodation here
TRAVEL
Visa Support:
We will provide an official invitation letter and hotel booking confirmation for your visa application, please indicate the following information by contacting Ms.Guan Jingling ( guanjingling@pku.edu.cn ).
1. Full name of Applicant:
2. Passport number:
3. Nationality:
4. Birthday:
5. Gender:
6. Address of your affiliation:
7. Exact dates of visit:
Transportation:
1.By taxi
After arriving at the Beijing International Airport, visitors can take a taxi to get to PKU. The distance between the Airport and the campus is about 30 km and the trip takes about 45 min, costing about 150 yuan.
2. By subway
Take the airport express train (station right across from the arrival levels in Terminals 2 and 3, RMB25) to Sanyuan Qiao station (on subway line 10); transfer to subway there (RMB2). Consult the subway map to reach the east gate of Peking University (linked by line 4). From the East gate, it's 10 and 15 minutes walk to KIAA.
Please find more instructions on transportation here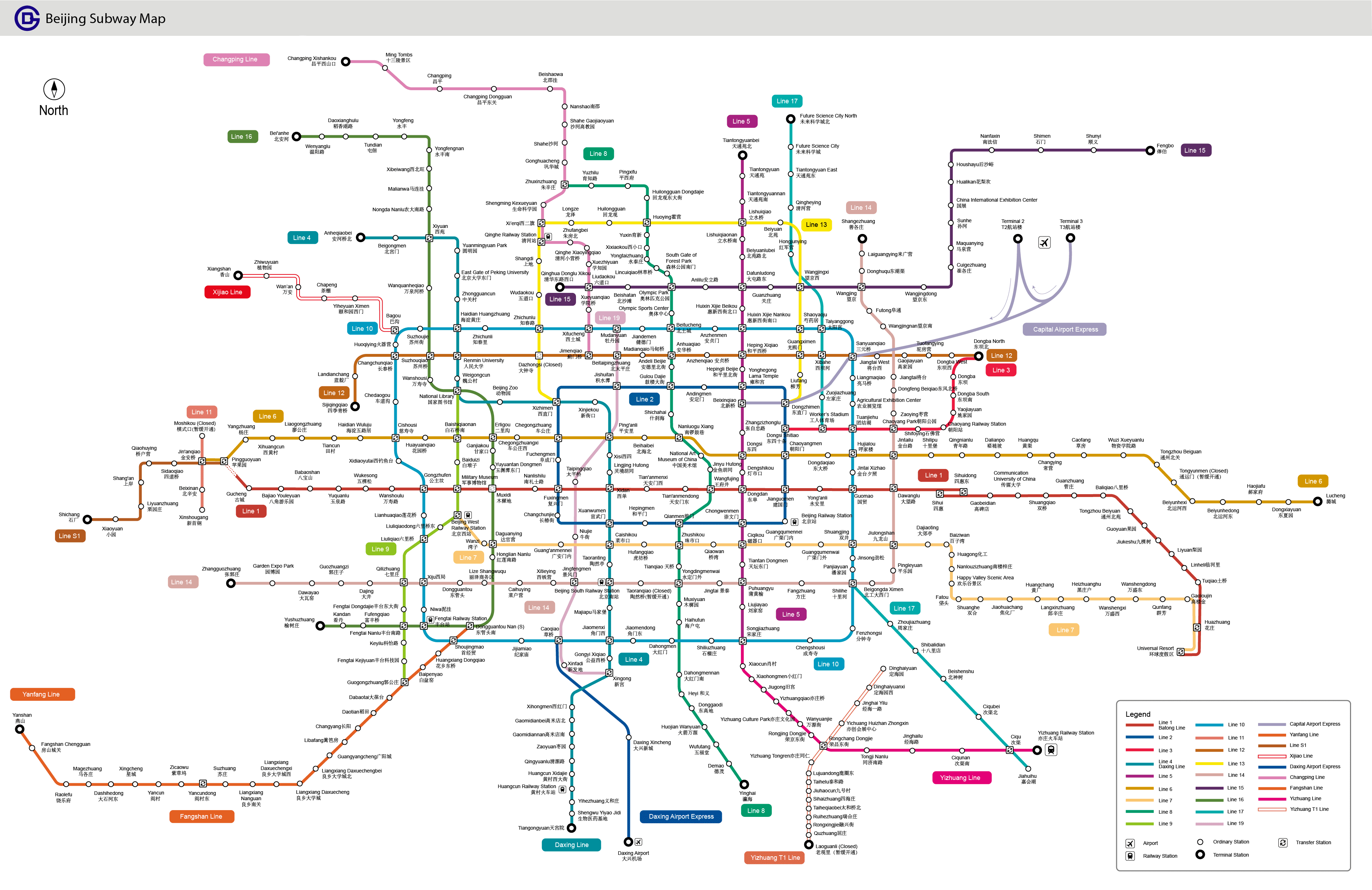 Campus map:
Location of the PKU campus:
TOURISM
Within walking distances:
Campus of the Qsinghua University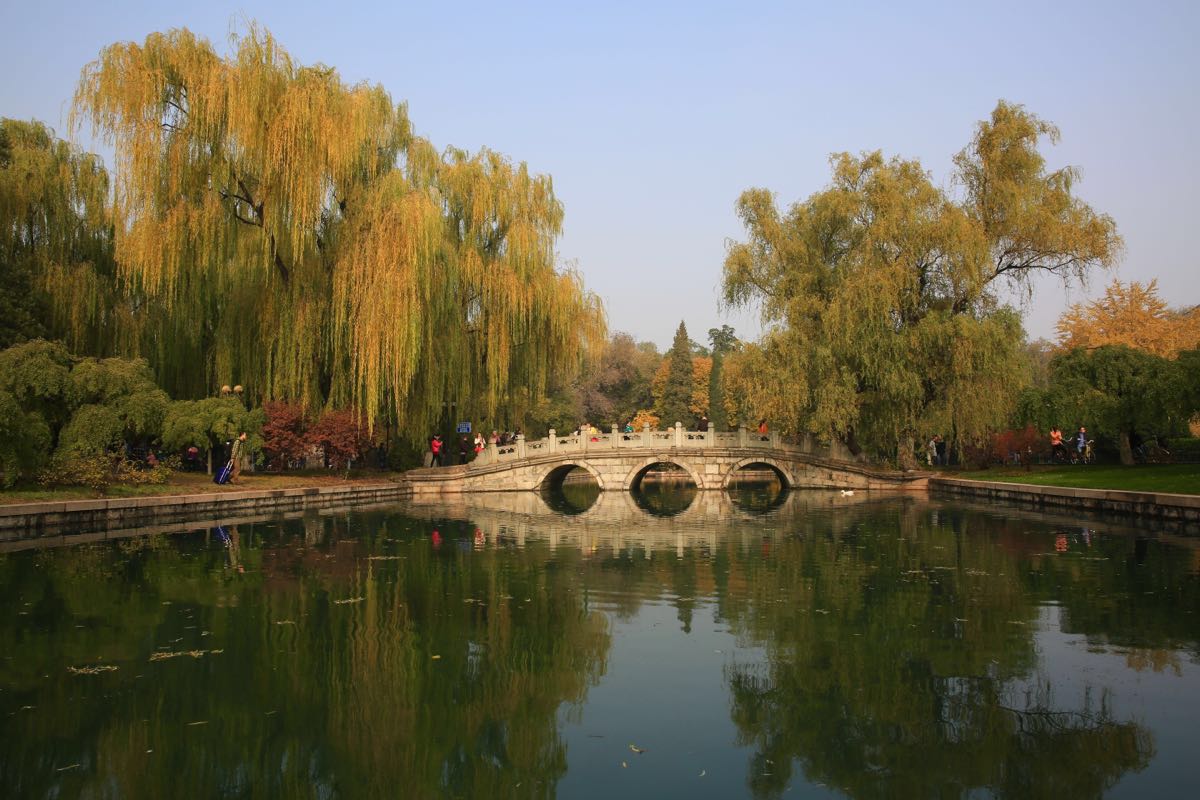 Campus of the Peking University
In & around Beijing:
FOOD
Nearby restaurant areas: